Cyril S. Gurevitch Q.C B.A., LLB

Senior Partner

Gurevitch Burnham Law Office

| Corporate and Commercial | Estates and Trusts | Real Estate |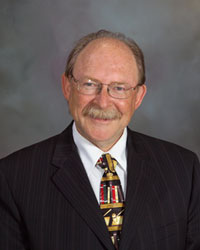 Cyril is the senior partner with the firm, having commenced his practice in Grande Prairie in April 1980. For the past twelve years, he has worked primarily as a Solicitor, where he has been involved with Commercial and Residential Real Estate Transactions, Mortgage and Security Preparation and Registration, Wills and Estates, and Corporate matters. Prior to that time, and subsequent to his admission to the Bar in 1977, he practiced as a successful litigator before all levels of the Alberta Courts, including the areas of Family Law, Banking and Securities, Foreclosures, Collections, Personal Injury claims, Landlord and Tenant disputes, Insurance suits, and Dependant Adult cases.
Cyril S. Gurevitch Q.C B.A., LLB
Senior Partner
Gurevitch Burnham Law Office
9931 - 106 Ave Grande Prairie, AB T8V 1J4
| Corporate and Commercial | Estates and Trusts | Real Estate |