Marie-Josée Hétu, CIRC

Partner, Lawyer and Managing Partner

Lavery Lawyers

| Labour |
Marie-Josée Hétu is the Managing Partner of the Trois-Rivières office who focuses and devotes her practice to the fields of labour law, labour relations as well as occupational health and safety. She handles cases involving grievance and dispute arbitration, collective bargaining and individual labour relations. Ms. Hétu is also keenly interested in issues related to human rights, privacy, and workers' compensation. She advises medium and large businesses and acts for both private and public sector clients. Over the years, Ms. Hétu has often acted as employer spokesperson in collective bargaining and advised employers on planning the negotiation and developing the strategy.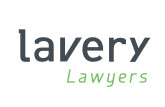 Marie-Josée Hétu, CIRC
Partner, Lawyer and Managing Partner
Lavery Lawyers
1 Place Ville Marie Montreal QC H3B 4M4