Steve Marshall, Q.C.

Partner

Roebothan Mckay Marshall

| Personal Injury |
With over 30 years' legal experience, Steve Marshall is Senior Partner at Roebothan McKay Marshall. While Personal Injury law has been Steve's main area of practice for over 20 years, he is also experienced in Real Estate and Criminal Defense. Steve's experience and passion for finding solutions for clients' legal issues has led to innumerable case wins and an unmatched record in conflict resolution. When not winning cases, Steve enjoys playing recreational hockey and sailing Newfoundland's coastline.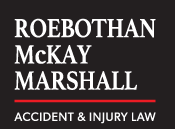 Steve Marshall, Q.C.
Partner
Roebothan Mckay Marshall
P.O. Box 5236 St. John's NL A1C 5W1