Milani, Michael W., Q.C.
| Bankruptcy and Insolvency | Banks and Financial | Corporate and Commercial |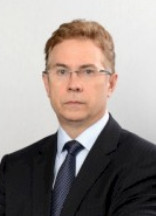 Michael Milani has a varied commercial practice, with a particular emphasis on banking law, secured transactions, insolvency and financial restructuring (including related litigation). Michael has acted as lead counsel in lending and insolvency matters originating in Saskatchewan, and in national transactions involving the province. He regularly advises financing institutions with respect to lending and enforcement policies, as well as acting for a variety of lenders. Michael has been named in the annual Lexpert Guide to the Leading 500 Lawyers in Canada in one or more of the areas of Banking and Financial Institutions, Corporate Commercial Law and Insolvency & Financial Restructuring in each year from 1999 to 2015.
Milani, Michael W., Q.C.
1500 - 1881 Scarth Street Regina SK S4P 4K9
| Bankruptcy and Insolvency | Banks and Financial | Corporate and Commercial |