Kevin McLaren

Partner

Hammerberg Lawyers LLP

| Civil Litigation | Personal Injury |
Kevin has practiced in the area of Personal Injury Litigation for 10 years. Over the past decade, he has helped hundreds of clients settle all types of claims, both simple and complex. Kevin is a committed and determined advocate for his clients. He works with his clients collaboratively to settle the claim in the most straightforward and amenable way possible. When necessary, he expertly guides his clients through the trial process taking care to ensure his clients get regular updates and receive as much preparation and support as needed. Kevin has trial experience in both the Provincial and Supreme Courts, has appeared before the Court of Appeal, and has conducted applications before the Worker's Compensation Appeal Tribunal. Kevin has travelled extensively through Asia, Africa, Europe, and both Central and South America. He is a sports and fitness enthusiast and enjoys spending any free time at his family's cabin on the Sunshine Coast.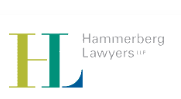 Kevin McLaren
Partner
Hammerberg Lawyers LLP
Suite 1220 Airport Square 1200 West 73rd Avenue, Vancouver, B.C. Canada V6P 6G5
| Civil Litigation | Personal Injury |