Jacques S. Darche

Partner

Borden Ladner Gervais LLP

| Corporate and Commercial |
Jacques S. Darche focuses his commercial litigation practice on the following areas: commercial litigation, international commercial arbitration, real estate litigation and expropriation, franchise law, international fraud, estate litigation, shareholder disputes, insolvency and financial restructuring. A multi-faceted litigator who strives for the best results for the parties he represents, Jacques is regularly retained by various clients facing complex problems. He has extensive knowledge of and experience with the workings of Québec's civil courts, as well as the rules of various international commercial arbitral institutions. Jacques is Regional Leader of our International and Domestic Commercial Arbitration Groups and well as of our Franchise Licensing and Distribution Group.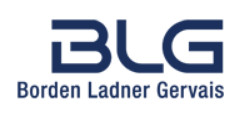 Jacques S. Darche
Partner
Borden Ladner Gervais LLP
1000 de La Gauchetière Street West Suite 900 Montréal, Québec H3B 5H4
| Corporate and Commercial |