David H. Davis

founder

Davis Immigration Law Office

| Citizenship and Immigration |
For more than 30 years, David has been practicing immigration law under the Manitoba Law Society. Determined to offer exemplary services for those looking to become permanent residents of Canada, David has dedicated his career to providing tools, knowledge and sound advice regarding all matters of immigration to his clients. In 1988, David graduated from law school at the University of British Columbia and later founded DILO in 1997, with the mission of providing a seamless passage for those looking to call Canada home and become established in a new life.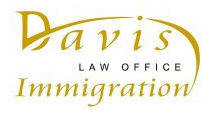 David H. Davis
founder
Davis Immigration Law Office
Suite 201 - 233 Portage Ave. Winnipeg, Manitoba, Canada
| Citizenship and Immigration |