Charles R. Spector LL.M, B.C.L., B.A.
| Corporate and Commercial |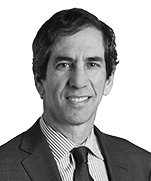 Charles (Chuck) Spector leads the Dentons national Corporate Law practice group. He is a partner in the Dentons Montreal office. Chuck's practice covers a wide range of commercial transactions focusing primarily on public and private corporate and project financing, takeovers, and mergers and acquisitions. Chuck represents clients in certain key industries including energy, oil and gas, pulp and paper and mining. He advises his clients on matters in the following fields: public offerings, private placements, takeover bids, takeover bid defenses and strategies, leveraged buy-outs, private power project financing, corporate reorganizations and corporate governance

Charles R. Spector LL.M, B.C.L., B.A.
1 Place Ville-Marie 39th Floor Montréal, QC H3B 4M7
| Corporate and Commercial |