Adrian Miedema LL.B.

Adrian Miedema LL.B.
77 King Street West, Suite 400 Toronto-Dominion Centre Toronto, ON, M5K 0A1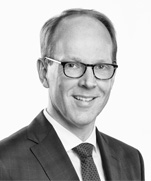 AdAdrian is a partner in the Toronto Employment group of Dentons Canada LLP. He advises and represents public- and private-sector employers in employment, health and safety and human rights matters. He appears before employment tribunals and all levels of the Ontario courts on behalf of employers. He also advises employers on strategic and risk management considerations in employment policy and contracts.